WASHINGTON – On Thursday, Congressman Lance Gooden (R-Texas) joined Fox and Friends to discuss his discovery that the Transportation Security Administration (TSA) is allowing illegal migrants' arrest warrants to serve as identification when boarding a plane.
Rep. Lance Gooden said, "President Biden is putting millions of Americans at risk by allowing known criminals and potential terrorists to fly on U.S. airlines. A criminal alien shouldn't be allowed to board a plane after presenting a warrant for their arrest. They should be detained and brought before a judge."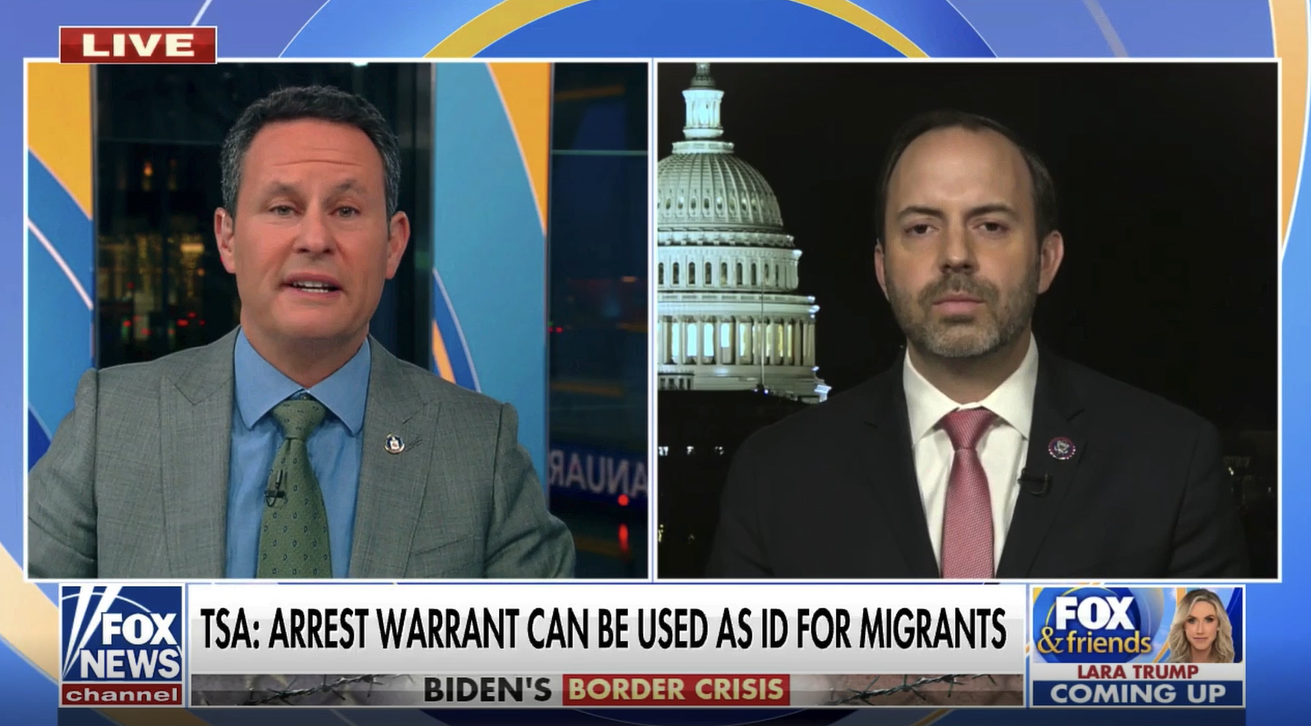 Click here to watch the full interview.
Interview excerpt:
"We've heard these stories about illegals with no ID… potentially severe criminals... And TSA confirmed that all they need is an arrest warrant to get past security."
"It tells me that all I need to do is wear a mask and commit a crime to board a plane in the United States of America."